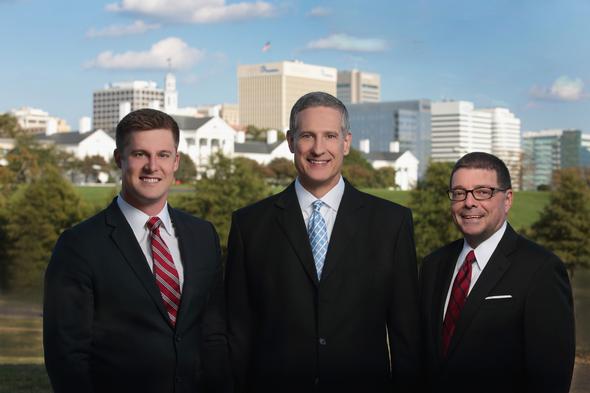 Mullins & Gordon Financial Consulting & Wealth Management of Wells Fargo Advisors is a financial consulting and wealth management practice. Our practice consists of two Financial Advisors, a Financial Consultant and two Client Associates, all of whom are Series 7 registered. Collectively, these five individuals have more than 100 years of industry experience.
Our practice is focused on serving high-net-worth individuals, families and small institutional clients. We are dedicated to providing our clients with the highest quality financial products, investment strategies and customer service. Our team's longevity has afforded us significant relationships with many of the people in our industry, providing us with extensive resources to draw upon in serving our clients.
Wells Fargo Advisors is one of the nation's premier financial services firms. We bring to our individual, corporate and institutional clients a distinguished heritage in full-service brokerage and asset management, as well as access to lending, trust and investment banking expertise through Wells Fargo affiliates. Wells Fargo Advisors is a subsidiary of Wells Fargo & Company, one of the nation's largest and strongest financial institutions. In business since 1852 and named on Fortune magazine's 2009 list of the "World's Most Admired Companies," Wells Fargo is known and respected for its responsible stewardship of its clients' assets.
Pictured above from left to right:   Joel Stiff, Financial Consultant; George Gordon, Managing Director - Investment Officer; Tim Mullins, Managing Director - Investment Officer;
SECURITIES: ARE NOT FDIC-INSURED/ARE NOT BANK-GUARANTEED/MAY LOSE VALUE


This information is intended for use only by residents of AL, CA, CO, CT, DE, FL, GA, IL, KY,  MA, MD, MI, MO, MT, NC, NH, NJ, NM, NY, OH, PA, RI, SC, TX, and VA. Securities-related services may not be provided to individuals residing in any state not listed above. Insurance-related services may not be provided to individuals residing in any states other than FL and VA. The financial calculator results shown represent analysis and estimates based on the assumptions you have provided, but they do not reflect all relevant elements of your personal situation. The actual effects of your financial decisions may vary significantly from these estimates--so these estimates should not be regarded as predictions, advice, or recommendations. Wells Fargo Advisors does not provide legal or tax advice. Be sure to consult with your own tax and legal advisors before taking any action that would have tax consequences.
Small-business owners will want to take full advantage of every legal tax break available, such as deductions for a home office and automobile expenses.

ETFs have some attractive features that set them apart from mutual funds, but there are also cost and risk factors to consider.

Why federal budget deficits are rising, and what the current fiscal situation could mean for the future of the U.S. economy.

One change made by 2017 tax legislation, a new way of measuring inflation, may have a significant effect on individual taxpayers over the long term.